Nephrology is the study and treatment of kidney diseases, including acute and chronic renal failure, glomerular and vascular disorders, diabetes, transplants, and hypertension. These conditions are managed by regulating blood pressure, electrolytes, balancing fluids in the body, and in some cases, administering dialysis.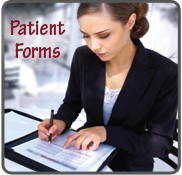 Patients are referred to nephrology specialists for various reasons, such as:
Acute renal failure, a sudden loss of renal function
Chronic kidney disease
Post kidney transplant follow up
Proteinuria, the loss of protein especially albumin in the urine
Chronic Renal Failure
Dialysis Related Care
Hypertension
Electrolyte disorders or acid/base imbalance
---
Emergency Notifications
Attention Patients:
In the event of inclement weather, please call the office @ 540-371-3010 BEFORE leaving home for closure updates. The answering service will provide you with updates after hours.